The term everything-as-a-service (XaaS) has become popular in recent years as convenient shorthand for referring to the growing portfolios of cloud computing services at many organizations. According to the 2017 State of the Cloud Report from RightScale, 85 percent of enterprises have a multi-cloud strategy, which in most cases (58 percent) means hybrid cloud, but can also entail multiple public and/or private clouds. End users were running applications in an average of four clouds, while experimenting with another four.
What are the building blocks of XaaS?
What types of cloud services are leading the way in the shift to XaaS? Okta's annual list of the top cloud-based platforms includes several tools likely familiar to everyone, along with a few that are more specific to certain industries and workflows:
Microsoft Office 365 has been the most popular cloud service for several years running. It qualifies as Software-as-a-Service that can replace a traditionally licensed equivalent (i.e., on-premises Office) and offers greater convenience via easy updates and professional management by the service provider.
Infrastructure-as-a-Service offerings, including well known-options such as Amazon Web Services and Microsoft Azure, have entered widespread usage since the mid-2000s and replaced countless servers, storage arrays and networks in IT departments.
Meanwhile, prominent cloud providers such as Salesforce and Google have also rolled out Platform-as-a-Service solutions, which offer control over the application development process through comprehensive combinations of operating systems, databases, web servers and other key technical components.
One way to describe the current cloud use landscape is as follows: SaaS + IaaS + PaaS = XaaS. In other words, SaaS, IaaS and PaaS are the three best known cloud deployment models, and between them they attract billions of dollars of investment each year. IT research firm Gartner has estimated that those "big three" categories, combined with miscellaneous advertising and business process services related to the cloud, accounted for over $209 billion in IT spending in 2016 and would climb to more than $383 billion by 2020.
However, it is important to note that the general Saas-IaaS-PaaS umbrella includes underneath it many more specific types of cloud services. Notable examples include Backup as a Service (BaaS) and Disaster Recovery as a Service (DRaaS), both of which have come to the forefront as organizations have explored options for ensuring maximum uptime and resilient operations in the face of numerous threats to critical infrastructure.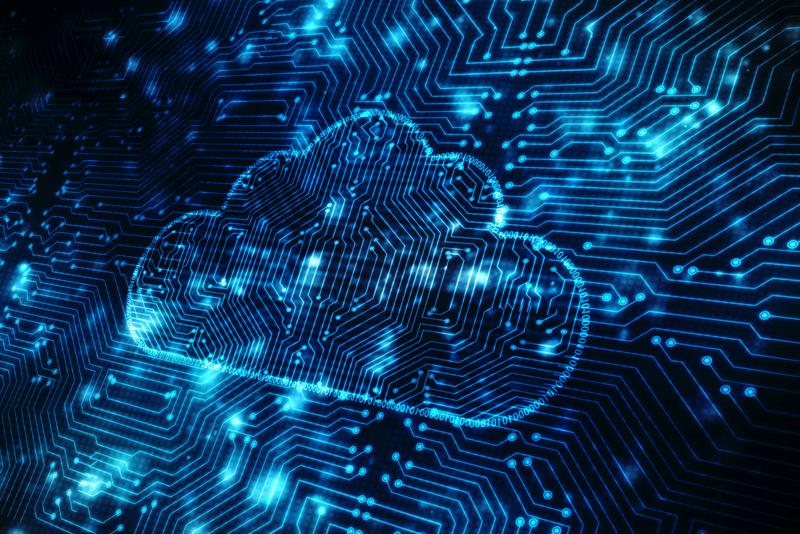 Why you should use BaaS
BaaS is a specialized form of IaaS that allows you to backup key data to a secure and scalable cloud. It has several advantages over on-prem infrastructure, resembling the benefits of IaaS in general:
Flexible storage and pricing
Old-fashioned backup systems are usually difficult to manage. Adding extra capacity often requires buying more hardware and software than you actually need. Plus, you have to continually update and replace it so that you have access to suitable technology.
With BaaS, these burdens do not apply. Infrastructure is available on-demand and supported 24/7 by experienced technicians. Its elasticity means that it responds to your changing requirements, while offering predictable costs correlated to usage.
Better recovery performance
BaaS allows for faster, less risky backup because it simplifies the management of underlying IT resources. For example, your personnel can avoid the challenges of wrangling with tapes as well as trekking back and forth to off-site storage facilities.
"BaaS allows for faster, less risky backup."
These tasks, which are likely only a portion of all the work an IT team will do during an average day, are handled instead by the BaaS service provider. All cloud infrastructure is constantly monitored to ensure reliable performance for customers.
More time for other projects
Indeed, one of the fundamental benefits of all cloud services is relief from having to devote a disproportionate share of IT's time to the routine maintenance of essential technical assets. BaaS offers peace of mind that your data is safe and capable of being accessed whenever you need it.
As a result, staff can spend more time on projects that create value for the organization, such as focusing on DevOps initiatives or changing intracompany communications processes. BaaS removes much of the overhead that typically accompanies backup.
The case for DRaaS
DRaaS delivers many of the same benefits as BaaS, although it has additional advantages, too. A top-notch DRaaS platform enables organizations to meet aggressive recovery time objectives governing how quickly data needs to be restored following a service outage, natural disaster or cyberattack.
More specifically, DRaaS may sport nuanced features such as integration with data management tools, optional tiered levels of support for different applications and system virtualization on local appliances. These amenities allow DRaaS to be fine-tuned to each organization's requirements.
UbiStor offers BaaS, DRaaS and many other cloud services that can modernize your operations to make them more cost-effective, flexible and scalable. Learn more on our main services page, and contact us directly with any questions or concerns.